October 2016. Just arrived in store as a special recommendation from us for this year's Christmas shopping list, two volumes of Sally the Baroness De Wint's recipes that have been published by The Countryman's Weekly over the years. The books are softbacks, A5 size and printed in full colour with over 400 recipes in each. Price £9.99 each + postage.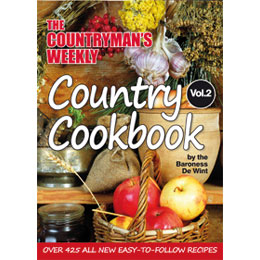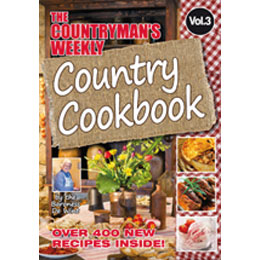 Visitors to the Farmers Den have had the pleasure of seeing and purchasing the distinctive range of quintessentially English Wildlife and Domestic Animal Paintings by Andrew Partridge.  Animals, Birds and Things are depicted in his Caught in the Headlights range of blank greetings cards that have been a best seller for us for many years.
Now, just in time for Christmas (!) is the launch of his first book "Tails and Verse from Over the Hill" as a joint venture.  This is a 52-page, full colour, A4 Hardback Edition containing an eclectic and quirky selection of fully illustrated short tales set to verse by Miles Robertson, written for children under 90!!!!  The "Tails" were inspired by folk who live on Exmoor and those that visit.  Price: £12.99 + Postage, or pick up a copy in store.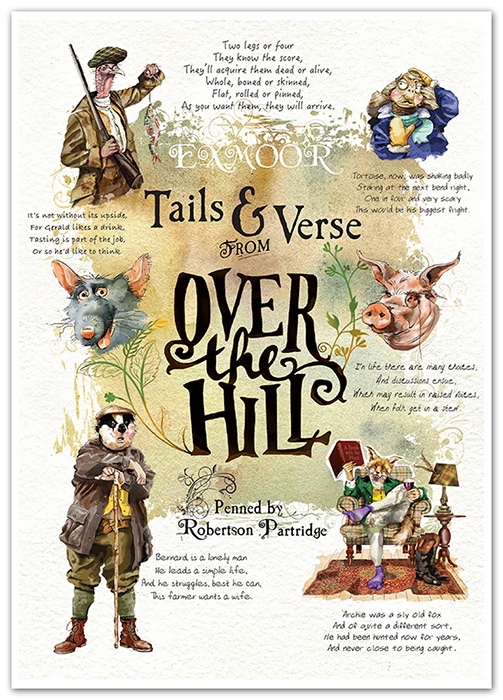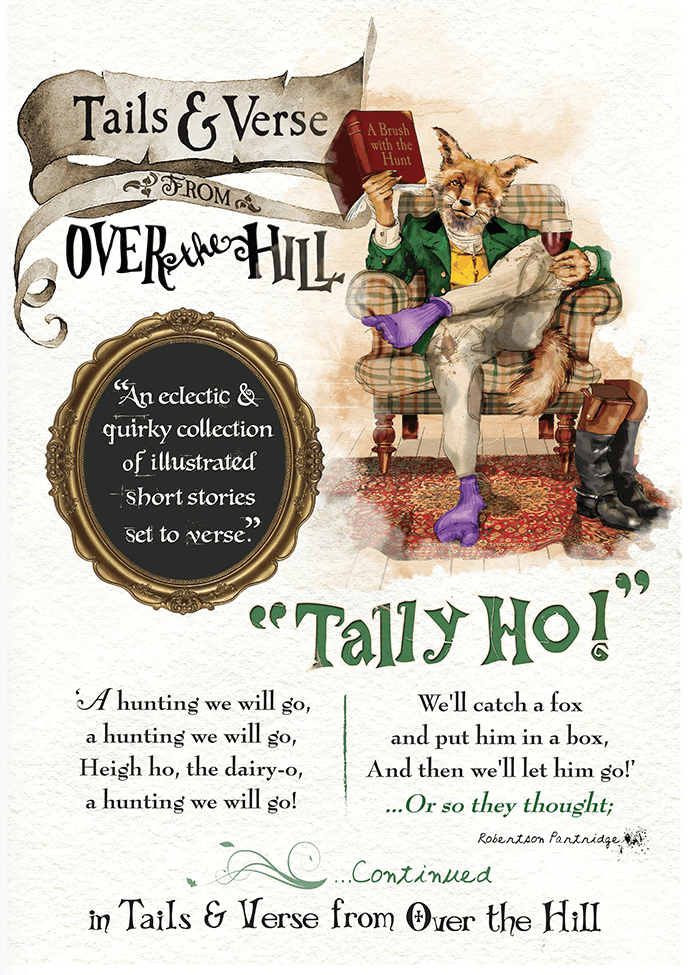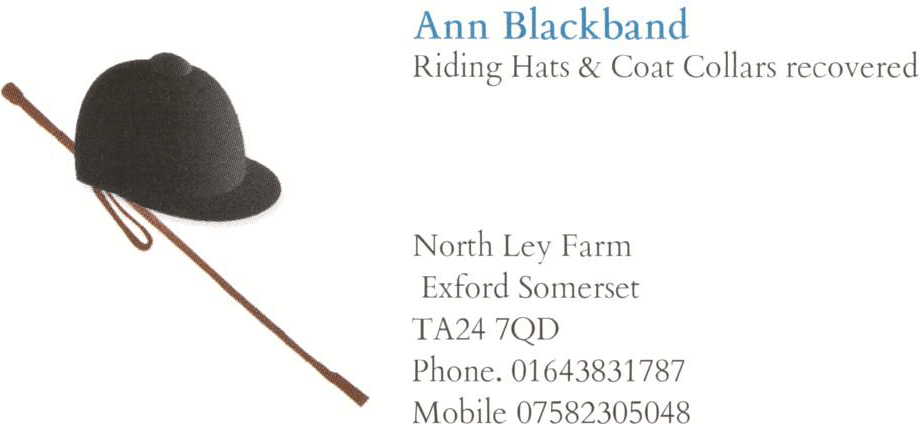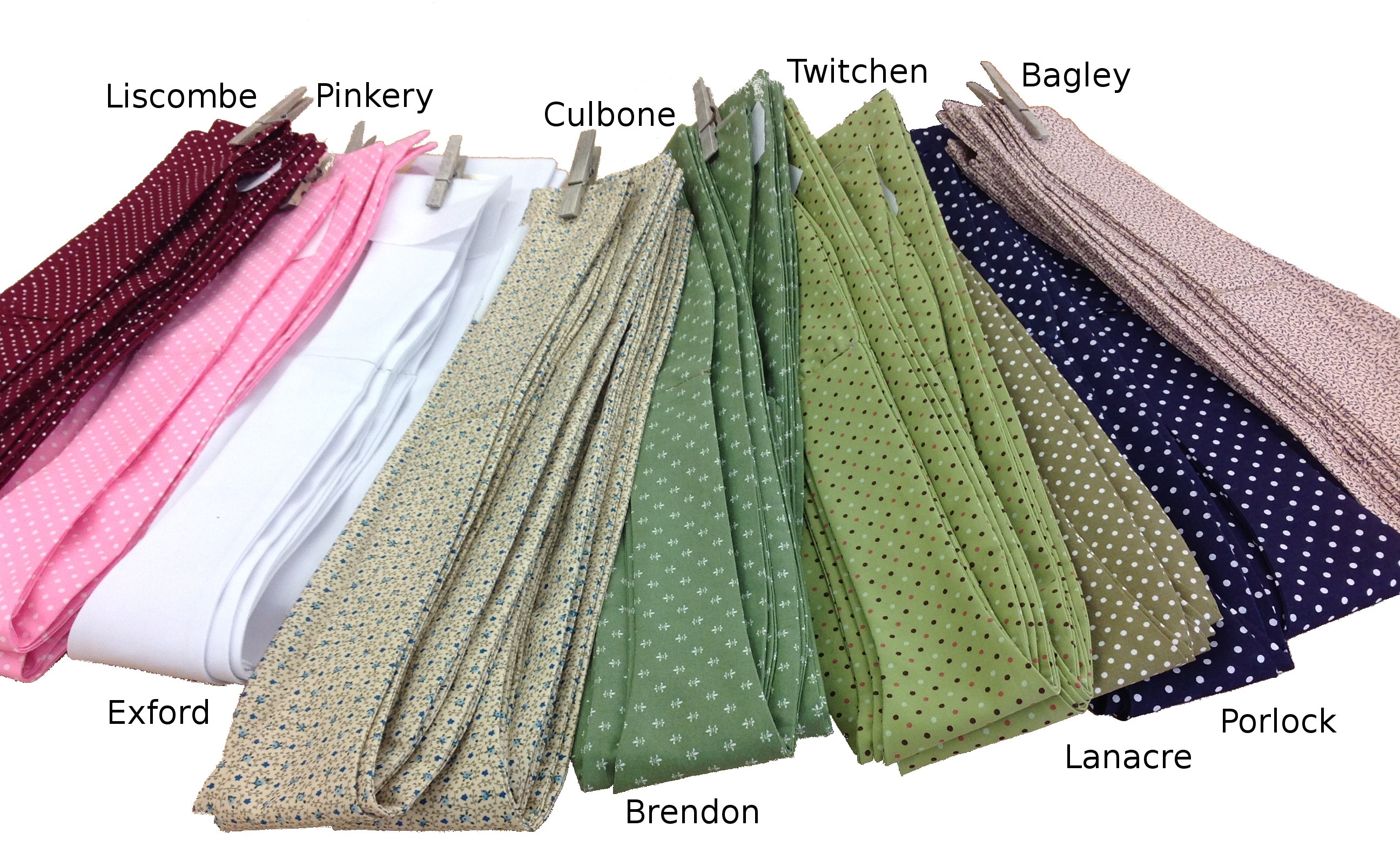 Gary Mills Exmoor Inspired printed stocks are nearly all polyester cotton with an interlining of polyester cotton to give extra body to the finished product. Full how to tie your stock instructions included with each purchase.
Recommended neck sizes – Small – teenager, Medium – women's Large – men's and ladies that like extra to tuck in.
Price £20.50 plus postage or in store. Call 01643 831151 or email carolecwoods@aol.com to order stating Style Name and Size.
Hunting Breeches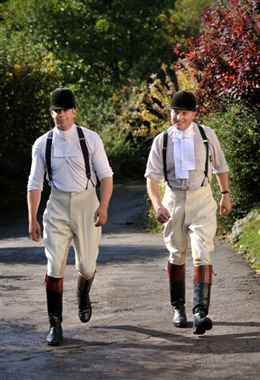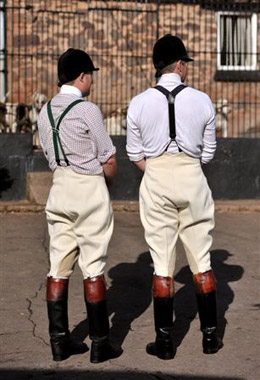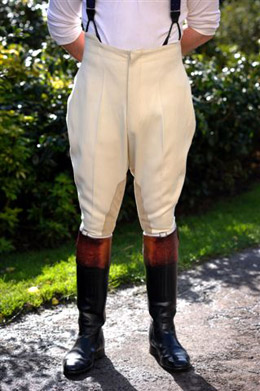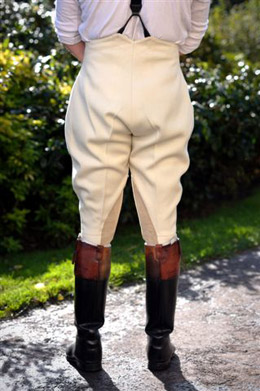 In 2010 The Farmers Den in collaboration with Kashket & Partners, the ceremonial uniform makers, tailored these ready made hunting breeches to sell to our customers. Based on the Life Guard cut, the breeches are made from 100% pure wool with buckskin knee pads and sprayed with silicone for protection. The off-the-peg sizes currently available are waists 32″, 34″ and 36″ with a regular leg measurement. Price £250
Ring 01643 831151 for more information or call in at the Exford store, Chapel Street, Exford, Exmoor National Park, Somerset TA24 7PY. Open Monday to Friday 10 am to 4 pm including Saturdays and Sundays.
Waistcoats
We have received an unusual selection of show-stopper waistcoats suitable for those with a taste for the slightly eccentric or moving in circles where they want to impress.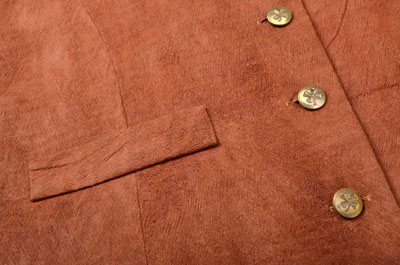 The cloth is made from the bark of the FICUS (or Fig Tree). The outer bark from the tree has been stripped, soaked and beaten out with wooden mallets.
We have three sizes that were produced by a small independent in the U.K. All the fronts are made up in bark cloth with 4 brass buttons and two front faux pocket flaps.
The largest has been made up in a man-size and fits a 48″ chest with both the front and the back made from bark cloth.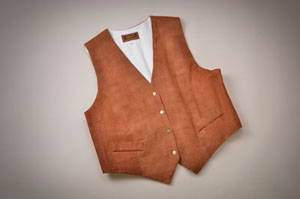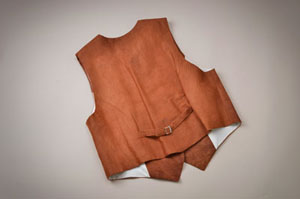 The ladies size will fit a 38″ bust and features an attractive deer motif cream wool/silk back.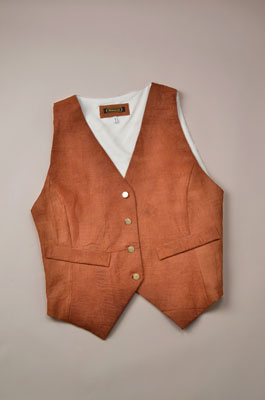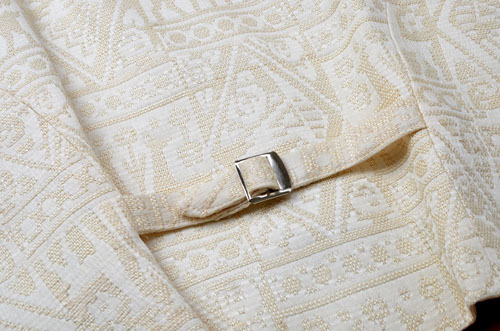 And the third waistcoat in a unisex 40″ chest has a tie-dye cotton/silk back.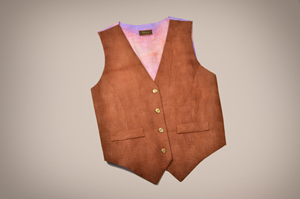 Dry clean only Price £100